Software Features
Little Reader makes teaching more fun and easy. Learning to read has never been this enjoyable for you and your child.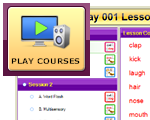 Built-in curriculum
Little Reader already comes with a built-in curriculum (your choice of 6-months or 12-months) - this means you can start lessons right off the bat without worrying about what to teach.
Different playback styles
Switch between rapid flashing for right brain learning and multisensory modes, as well as change the font type, color and letter casing for the words in your presentations.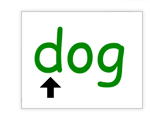 Pointer
Little Reader comes with a pointer which you can move either automatically or manually to indicate the direction of reading. You can also set its speed and direction (for either left-to-right or right-to-left reading).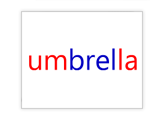 Split Colors
Little Reader enables you to split words into syllables or "parts" - this will create a visually comprehensible way of showing pronunciation stress and highlight certain consonants, vowels and combinations!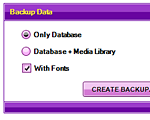 Library Back-up Creator
Little Reader lets you backup your whole lesson library (in case you need to reformat your computer) so you know your data will always be safe.